The State of the Art
By Diva Joan Cartwright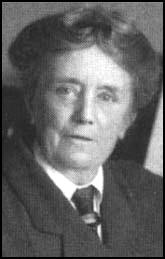 While waiting for copies of my book, AMAZING WOMEN JAZZ ARTISTS to be copied and bound at a local print shop, I visited a local Barnes & Noble. I found myself browsing books in the music department and noticed that only one songbook of a particular composer was on the shelf, Paul Simon's. I didn't see a songbook by Stevie Wonder, Roberta Flack, Basia, no other composer besides Paul Simon was represented. Then, I picked up a book of the lives of classical composers. I turned to the contents and found only one female composer, Dame Ethel Smythe, who was born in 1858, which is 98 years after Mozart and two years before Debussy. In a one-hundred-year span, the historians only came up with one notable woman composer. "Well," I thought, "this may be good for me, since my book, In Pursuit Of A Melody is about to be published and contains 40 original songs that I've written over the course of 28 years. So, I was actually encouraged by the missing songbooks and the scant availability of books on women composers.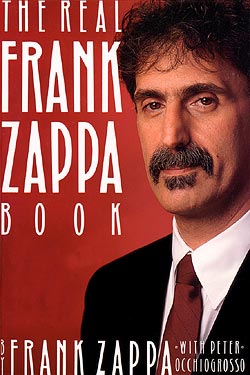 Then, a few shelves down, I stumbled on a real bombshell - The Real Frank Zappa Book. Now, you may ask why would a straight ahead jazz singer like me be interested in Frank Zappa? Well, one of my singing friends, Jace Harnage sang background for Zappa back in the day. She mentioned him, frequently, during our conversations, stating that he was a musician proficient in reading and composition. So, I flipped through the book, which had pictures and graphics that always manage to keep my attention. I stopped short at a section headline in Chapter 5: The Log Cabin. The headline read "Jazz: The Music of Unemployment." Whew! after I scraped my heart up off the floor, I took the liberty of reading the complete section, which I'm also taking the liberty of editing into this article -
Jazz: The Music of Unemployment
The first time we played with Rahsaan Roland Kirk was at the 1968 Boston Globe Jazz Festival. After his performance, when introduced to him backstage, I said I really liked what he was doing, and said that if he felt like joining us onstage during our set, he was more than welcome. In spite of his blindness, I believed we could accommodate whatever he wanted to do.

We began our set, wending our atonal way toward a medley of 1950s-style honking saxophone numbers. During this fairly complicated, choreographed routine, Rahsaan. . .decided to join in.

In 1969, George Wein, impresario of the Newport Jazz Festival, decided it would be a tremendous idea to put the Mothers of Invention on a jazz tour of the East Coast. We wound up working in a package with Kirk, Duke Ellington and Gary Burton in Miami at the Jai Alai Fronton, and at another gig in South Carolina.

The touring package did not carry its own PA - we had to use whatever speakers existed in each of the venues we were booked into. The hall in South Carolina was rigged with small jukebox speakers, set in a ring around the building. Useless, but there we were - we had to play the show.

Before we went on, I saw Duke Ellington begging - pleading - for a ten-dollar advance. It was really depressing. After that show, I told the guys: "That's it - we're breaking the band up."

We'd been together in one configuration or another for about five years at that point, and suddenly EVERYTHING looked utterly hopeless to me. If Duke Ellington had to beg some George Wein assistant backstage for ten bucks, what the fuck was I doing with a ten-piece band, trying to play rock and roll - or something that was almost rock and roll?

I was paying everybody in the band a weekly salary of two hundred dollars - all year round, whether we were working or not, along with all hotel and travel expenses when we did get work. The guys in the band were pissed off - as if their welfare had been cancelled - but at that point I was ten thousands dollars in the red. - FRANK ZAPPA
I paid $14 for Zappa's book, just so I could have these two pages (106-107) to refer to when talking to my jazz colleagues, like Rita Graham [Vibrations, the only Raylette produced on record by Ray Charles], whose husband fell 10 feet and broke his neck, 10 days after they moved into their Cascade home, here in Atlanta. That was six months ago, and now she's stressing about how to pay her mortgage. She's feeling guilty because her husband had to carry the bills most of the time, since her good gig at Sambuca's came to an end over a year ago. Hmmmm - Jazz: The Music of Unemployment. Then, there's Jace Harnage who sang background for Zappa, worked with and opened for some of the best talent in Las Vegas, Nevada, where she's from. She's been in Atlanta for almost five years and has found it all but impossible to find a gig. Finally, I read the section to my vocalese friend, George V. Johnson, Jr. who agreed that George Wein has single-handedly hand-picked those who would "make it" in the world of jazz. As a male jazz vocalist, Johnson claims he's "Next In Line" to the "Father of Vocalese" - Eddie Jefferson. But George is irate because certain male vocalists who are in Wein's stable, namely, Kurt Elling, Al Jarreau and Bobby McPherrin, had an online conversation agreeing that Jon Hendricks is the "Father of Vocalese". Outraged by this insanity, Johnson called the egroup on this error and when other well-known musicians chirped in with support for Jefferson and against Hendricks, the blog disappeared.
My first-hand experience with a George Wein associate, John Phillips, left me feeling empty-handed and -headed. Though I sang on the off-festival of the Swizz Montreux Jazz Festival with a shady trumpeter, Daniel Thentz, in 1990, who was later found to be embezzling money from a smaller, local festival.
I was never part of the inner circle of singers presented by the Wein Dictatorship, which included Cassandra Wilson, Dianne Reaves and Opera Singer Kathleen Battle, who should have been gonged the moment she opened her mouth to sing "Take The 'A' Train"! because her classical training bled through her attempt to sing jazz. It was horrible to my ears.
Of course, I understand that Battle, Reeves and Wilson are part of the stables of musicians owned and operated by record labels in cahoots with the Wein Dynasty. So are Neena Freelon, Diane Krall and Regina Carter. And, of course, it sounds like I'm bitter that I'm not with a recording label. But, let's explore the issue to see if I'm just being paranoid. In 1983, Freddie Hubbard heard me play my tune, "Sweet Return", backstage at Robin Hood Dell, in Philadelphia, at the Kool Jazz Festival, owned and operated by The George Wein Monopoly. I'd known Fred since I was 19, and I'd been giving him my songs since I was 27. In 1983, I was 34 and well-known in the Philly area as a straight ahead jazz singer. The only reason I was at this festival was because a group of us local musicians had staged a boycott at the first press conference, in 1982, to protest the fact that no local cats [or kittens] were included on the bill. To appease us, they made us "Honorary MCs", which gave me the opportunity to introduce Ella Fitzgerald in 1982. Of course, it was one of the best moments of my life and I won't ever deny that, since Ella came out on stage while I told the audience to get home safely, and hugged me in front of them - all 10,000 of them!
In 1983, the festival folks asked me to introduce Patrice Rushen. I agreed because I wanted to meet her and because I'd get to be backstage when Freddie's group performed. So, in Fred's dressing room, I played my song, Sweet Return, on the lovely white, baby grand piano. When Joe Sample came in to visit, Freddie walked Joe over to the piano and said, "play your tune, again, Joan!" Now, I was floored. Here I was playing my song for Joe Sample and Freddie Hubbard. I was shaking in my shoes. Then, out of the blue, Fred tell Joe that he's going to record my tune, the next day, on Atlanta Records. Well, I didn't breathe for 24 hours. I was blue by the time we got to the studio in midtown Manhattan. Joanne Brackeen sat with me to work out the chords and I was in complete frozen animation when I listened to the magnificent, 9-minute recording with Freddie (flugelhorn), Joanne (piano), Lew Tabackin (flute), Roy Haynes (drums) and Eddie Gomez (bass). I felt like I'd just given birth to a new-born baby!
Now, that was in 1983. It's 2006, and I'm still bathing in the glow of that experience. Why? because music composition is a serious thing. But being a woman in the world of classics is not the best way to get a lot of press. So, I'm really going to have to work extra hard to get my book out, to get the professors of music to recommend it or even make it required for some music classes - composition, history, etc. - because the tradition shows that women are NOT marketed to the music listening or education markets. What to do?
Should I believe what Zappa says about Jazz: The Music of Unemployment?
It certainly is depressing that one of the most important figures in American Music History - Edward "Duke" Ellington - would be dissed by one of George Wein's robots. How dare them diss the Duke! The little snots! The ingrates. They wouldn't have a job. Wein wouldn't have a festival, if it wasn't for the creativity of Duke, Count, Fats, Bird, Miles, Lady Day, etc., etc., etc.

It's disheartening that only ONE woman is recognized in the vast world of classical music - Dame Smythe.

What's more disorienting is that most men who sing jazz today, are gay. Many festival producers and club owners are gay men and women, oblivious to the careers of women who may be singers or musicians.

Most of all, the voices of the women who brought the music to the public - Ella, Billie, Carmen, Sarah, Betty, Bessie, Alberta, Dinah, Nina - will never be heard, again, unless on a recording that some George Wein corporate type decides should be played on the radio or marketed to the public. Their are few singers anymore who have the will to break the barriers that these women broke through, without banners, weapons or violence.
It's scary. It's sickening. It's almost impossible because the contemporary music scene has labeled women "hoochie mama" to the tenth degree. So, you don't take your clothes off? Well, you cannot expect to be on a stage, can you?
Ugh! This makes me nauseous because I spent 54 years becoming a Diva and, now, I find out the world of music mostly caters to gay men and women. My career started when I was being prepared, at the age of 4, to perform "Walking My Baby Back Home" and "Somebody Loves Me" at the Loew's Hillside, in Queens, New York. I've been on stage, practicing my music, longer than most doctors have practiced medicine or lawyers have practiced law.
Darn, it's really discouraging, since I don't have health insurance, don't pay into social security, don't look forward to a retirement pension and don't have any assurance that my book will be successful and pay me lots of royalties.
As a matter of fact, even though I've single-handedly distributed over 5,000 copies of my CD, "Feelin' Good", I still don't have much income to show from it. Yes, I did make some money, selling them for $10 a piece, but I probably gave away half of them, simply because most people, particularly, Americans think music is FREE! Well, it's not. It costs to learn music, to make music, to record music, to package music, to distribute music, to advertise music, to market music. It costs. It costs. It costs. Everything cannot be a DEMO. People need to understand that and musicians need to STOP giving their music away. Darn, it's like musical prostitution out here, today. Visit Joan's lecture page - http://www.fyicomminc.com/lecture.html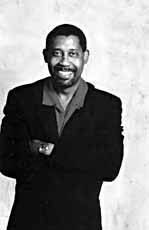 Former D.C. bus driver sings jazz, vocalese
Johnson worked his way up with song, now assists AU vocalists
Imagine listening to a seasoned jazz musician rip into a bebop solo so sizzling and smooth it makes your senses tingle. Close your eyes and play along. Try and picture the sweat bouncing off the performer like the notes that leap through the air. See if you can hear the mesmerizing melodies go up and down, bringing you through joy and sadness, taking your emotions on a sensory experience unlike any other. Now picture that musician and his beloved instrument: His voice.

That's the art of vocalese, and that's what native D.C. son George V Johnson Jr. has been doing for over 40 years.

Working as a performer, a D.C. Metrobus driver and a New Jersey train conductor at different times throughout his life, Johnson's latest work has taken the form of pedagogy. He has become a teacher and mentor to both aspiring and established vocalists from around the area, and most recently he has lent his years of experience and talent to AU, leading the AU jazz vocal ensemble.

Despite his lack of formal musical training, Johnson was exposed to music early in his life, straight from some of the greatest jazz pioneers in the District's history. Even before he was 10 years old, Johnson was already hanging out at the jam sessions held by the resident manager of his apartment building, also a pianist. There he would come to watch and - if he was lucky - sing for pocket change from local legends like Shirley Horn and Buck Hill.

When he was 22, Johnson showed up for a workshop at the famous Pigfoot Club, now long gone from the D.C. landscape, only to win over the respect and affection of pianist John Malachi, an international star who was a member of the original Billy Eckstine Be Bop Orchestra. He played alongside luminaries like Art Blakey, Dexter Gordon and Sarah Vaughan. It was through his relationship with Malachi that Johnson was able to meet and befriend his childhood idol, singer Eddie Jefferson. Considered by many as the father of vocalese, the practice of setting recorded instrumental solos to lyrics, Jefferson already knew of Johnson when they first met in Fort Dupont Park in Southeast D.C.

"I guess my reputation preceded me up to New York, because [traveling musicians stopping through the Pigfoot] would tell Eddie, 'There's a young cat singing your stuff,'" Johnson said.
After three years of patiently watching Jefferson perform, Johnson finally received a call from up to the stage to perform with him at a club in Philadelphia. Johnson still remembers the exact words uttered by Jefferson that night: "This is one of my students, George V Johnson ... he's next in line," Johnson said.

Years later, after Jefferson was murdered in Detroit, Johnson made the essential exodus for any jazz musician: A trip to New York City. Within a year of moving there he was already busting his chops with some serious jazz heavyweights, singing with the likes of James Moody and Pharaoh Sanders, and even writing lyrics and performing for Sanders on his classic 1981 record "Release."

After singing for 10 years with Moody in New York, Johnson was forced to get a day job to help support his growing family. He never forgot his main love though, and would travel sporadically down to D.C. with Moody and his band. It was during those many trips that he first performed at the Twins Lounge in Northwest D.C. After moving back to Washington in the summer of 2005, Johnson resumed his relationship with the Twins establishments, organizing and hosting a 12-hour music marathon with 100 local musicians as a fundraiser for Hurricane Katrina Victims.

Since then, he has performed and taught a weekly vocalese workshop every Wednesday at Twins Lounge, where on many nights you can stop by and hear him lending his rich, throaty yet smooth vocals to revered jazz standards as well as wide range of original pieces. His voice is distinctive yet amazingly approachable, but when he attacks a solo, he often transforms into a churning chromatic trumpet, blazing away at a rate at which any instrumentalist would be jealous.

One instrumentalist who couldn't help but take notice was AU music professor Dr. Will Smith. After playing together at the former BET jazz club, Smith immediately felt a connection with Johnson's unmistakable voice. It became clear that Smith knew his collaborator formally as Mr. Johnson, [the voice of the train Smith would take every day from New Jersey to high school in Manhattan.]

Currently, Johnson is dedicated to putting lyrics to the songs of Hank Mobley, and is also striving to lead the world's first vocalese choir. http://www.theeagleonline.com/
* * * * *
DOES JAZZ = UNEMPLOYMENT?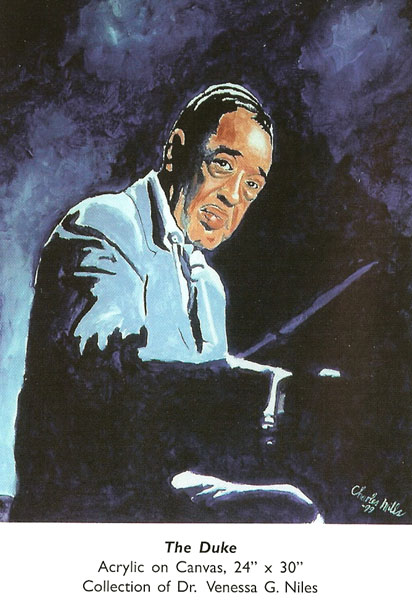 If Duke Ellington had to beg some George Wein assistant backstage for ten bucks, what the fuck was I doing with a ten-piece band, trying to play rock and roll - or something that was almost rock and roll? - FRANK ZAPPA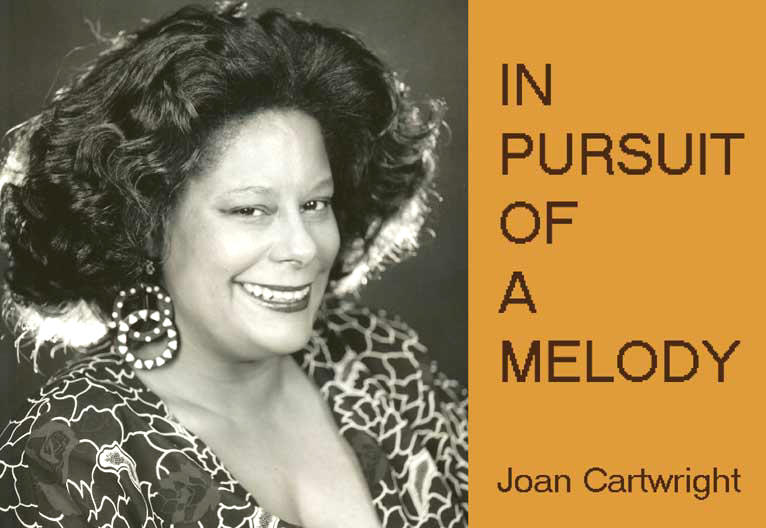 Students of Music and Women's History and teachers of Humanities, Arts, Music and Literature, these books and CDs will enhance your class, guaranteed! Order Joan's CDs and books, today!