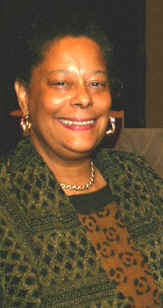 In the new millennium, I
I visited China in 2007, and Jamaica, China and Japan in 2006, Brazil and Italy, in 2002, South Africa in 2001 and Mexico in 2000. I was the owner of an art gallery in Fort Lauderdale, named Motherland Bridge. I moved to Atlanta in July 2003, and did many new things on the road to my life's work. Singing jazz and blues was not on the list because Atlantans preferred hip hop and gospel. So, I found myself engaged in the hip hop scene and in decorating and renovating houses.
I spent 13 months from 2005-2006 writing my book, IN PURSUIT OF A MELODY, and when that was done, in April, exactly one week after I submitted it to Trafford Publishing, I flew to Shanghai, where I fulfilled a 3-month contract to sing 6 nights a week at CJW Clubs and a one-month contract at Broadie's Pub in Tianjin, China. Gave my WOMEN IN JAZZ LECTURE at two Asian schools:
International School of Tianjin

Tokyo International School
I took the opportunity to visit Japan, before returning to Atlanta in October. All my travels are documented at my Travel Journal. In February-March 2004, I went to Portugal and Morocco, then on to Sicily, where I joined my daughter and my childhood friends, Diane and Juanita. In November 2003, my daughter and I traveled to Paris, Berne and London, joined by Baby Spliph and Jus' Cynthia.
Designed the interior of a 5-bedroom house

Built a recording studio and renovated a 3-bedroom home

Submitted my book to a publisher

Became a certified TV producer at People TV in Atlanta, GA

Co-hosted JAZZ MEETS HIP HOP on www.dr-love.com with my daughter, Mimi Johnson
Introduced HEAT BEAT Magazine from South Florida to Atlanta

Performed with the Willie Hill Blues Band at the Great Atlanta Music Festival and at the Peachtree Tavern

Scatted with the Caustic Dames at numerous venues; supported their Feed The Hungry and Homeless Awareness Concerts
Built and maintained websites for
Covered as media
Atlanta Jazz Festival

Great Atlantic Music Festival

National Black Arts Festival

Soulfest for HEAT BEAT Magazine

Ghana Expo

Women in Film 30th Anniversary Awards Gala