Patti LaBelle inspires attendees at Black Elected Officials Gala
Story and photos copyrighted by Joan Cartwright
February 25, 2007 - Westin Diplomat Hotel, Hallandale Beach, FL
Returning to South Florida, after three years of living in Atlanta, is the best moved I ever made! So many good things have happened since my return on December 12, 2006.
Just this weekend, thanks to an invitation from Commissioner Levoyd Williams of Lauderdale Lakes, Florida, I attended the Black Elected Officials Gala. The first person I encountered was NBC6 Meteorologist Trina Robinson, who was the subject of my first interview for IN FOCUS Magazine (see cover story in March/April 2007 issue).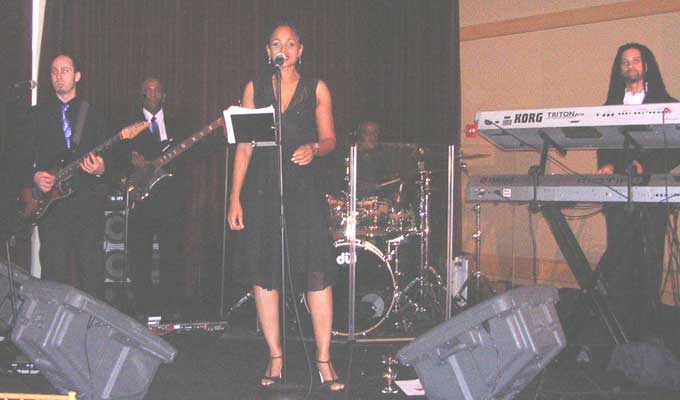 Next, I hugged young and talented singer Lisa Richards, who was contracted to perform for the event with her band. Many of the attendees were very complimentary of Lisa and the band. Lisa tours Europe with noted Latin crooner Julio Eglesias.
Besides the political honorees Gwyndolen Major Clarke-Reed, Eileen Lieberman, Carlton Moore and Chester Bishop, the organization awards went to two Spotlight Honorees -- Patti LaBelle and Dr. Bobby Jones, who has expanded his Gospel ministry to Fort Lauderdale. Patti paid tribute to her son, who escorted her to the gala.
New to South Florida, hailing from Philadelphia is CH 10 anchorman Calvin Hughes, who presented Jones and LaBelle with their awards. Hughes was in attendance with his beautiful wife, Bacardi.
What happened while I was in Atlanta for three years?
There were about 400 people in attendance. Everyone looked beautiful and seemed please to be in each other's company. The program went smoothly, during the interim of food courses, which was tasty for hotel food. Regardless to how much business we do, people of color will always give in to "the music", as we musicians term it, and Patti LaBelle dished out a big scoop of inspiration to us all. See the video of Patti at this link: http://divajc.blip.tv/file/157057/
* * * * * * * * * *
Patti LaBelle is best known for her strong vocals and her signature high-octave vocal belting.
Born on May 24, 1944 in Philadelphia, PA, Patti LaBelle is a hugely revered R&B/soul singer who fronted two successful groups, Patti LaBelle & the Bluebelles and Labelle, before rising to stardom as a solo artist in the late 1970s.
Patti LaBelle has been largely compared to Aretha Franklin during the 1970s, but her distinguishing vocal range remains unique and recognizable, and she is widely regarded as one of the greatest vocalists of all-time by such industry publications and media outlets as Jet Magazine, BET and VH1.
In 1962, Patti LaBelle was part of the group Patti LaBelle & the Bluebelles. They scored their first Top 40 pop hit with the release of the doo-wop single, "I Sold My Heart to the Junkman". In 1966, the group signed to Atlantic Records and scored what later became Patti LaBelle's signature song with their version of "Somewhere Over the Rainbow".
In 1970, Patti LaBelle and the band moved to England for a year and came out with a different name - simply Labelle - and a new attitude, vocal style and wardrobe. In 1974, they released their greatest record, Nightbirds, featuring their breakout hit, "Lady Marmalade", which hit #1 on the Hot 100 in 1975, helping Nightbirds to go platinum.
In 1976, LaBelle disbanded and Patti LaBelle, now 33, released her self-titled debut solo album in 1977 on Epic Records, where she recorded 3 more albums in the years to come. The debut album became an important hit for Patti LaBelle at least on the R&B charts and was notable for the stand-out ballad, "You Are My Friend" and for the funkier "Joy To Have Your Love", which demonstrates her large range with a typical Philadelphia Soul orchestrated arrangement with heavy bass.
More recently, Patti LaBelle's popularity would be heard loud and clear on younger artists' covers of her legendary songs including "Lady Marmalade" as covered by Christina Aguilera, Lil' Kim, Pink and Mya on the soundtrack of Moulin Rouge!. The cover version of the song became a #1 hit all over again 26 years after the original. In 2006, Patti LaBelle continues to tour and record new music.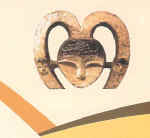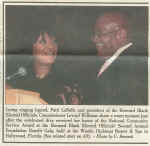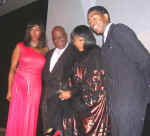 Trina Robinson (NBC6), Comm. Levoyd Williams, Patti LaBelle, Calvin Hughes (WPLG10)


Lisa Richards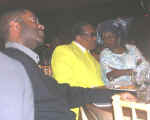 Patti's son, Bobby, Sandrell Rivers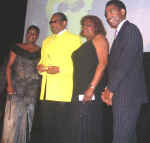 Hazelle, Bobby, Margaret, Calvin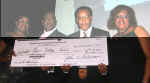 Hazelle, Levoyd, ?, Margaret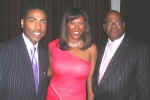 Calvin, Trina, Levoyd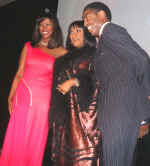 Trina, Patti, Calvin