Joan Cartwright, M.A. has toured 5 continents and 16 countries including U.S.A., eight European countries, Brazil, Mexico, Jamaica, Ghana, Gambia, South Africa, China and Japan, with her swinging brand of jazz and blues.
She is one of the few women in the world with a Jazz/Blues song book. Her memoir IN PURSUIT OF A MELODY contains 40 songs and lyrics to standard songs: "A Night in Tunisia" by Dizzy Gillespie, "Blue Bossa" by Kenny Dorham, "Tune Up" by Miles Davis and "Bessie's Blues" by John Coltrane.
She published two lectures that she's given to thousands of children and adults, in U.S., Switzerland, Sicily, China and Japan: AMAZING MUSICWOMEN and SO, YOU WANT TO BE A SINGER? Her workshops are dynamic and educational, highlighting the pitfalls and benefits of the music business. She contends that, "Knowing music theory is a step in the right direction for any singer who truly wants to excel in the world of music!"
A History of African-American Jazz and Blues contains three lectures exposing the cultural politics of the music business.
Diva JC names any ensemble of musicians she works with "Jazz Hotline" because the music swings and it's always HOT! Her most famous Blues are "Nobody's Husband", "OH, Baby!" and "Treat Me Right And You Don't Have To Marry Me".



Artist-in-Residence 2007 Pan African Bookfest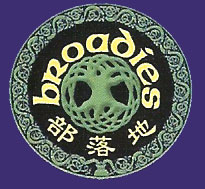 A trip around the world in sound! -- Bobby Barber
"...a voice suffused with warmth and wisdom..." -- Bob Weinberg, CITY LINK
Joan Cartwright The Grand Dame of Jazz - Joan's new recording, In Pursuit of a Melody could be the very best recording to be released in 2006. I have always referred to Joan Cartwright as the diva. Well, Joan is certainly one of the most talented singer songwriters in the business, she can hold her own with the very best. -- Miss Sandra Kaye
Joan is one of the most authentic entertainers in the business (July 2006) -- Eric Wyatt
Great music from a great lady! (August 2006) -- Salena
I wish we had someone like you here in the UK!! (January 2007) -- Ava Golding
I really have to say that I completly loved your CD! It crosses Racial boundaries, age and it's just uplifting! I really enjoyed the mixture of musical genres. The dance tracks and retro mixed with the history of jazz influences. It was brilliant. I know a legend. After listening to your CD and your band I felt I had met a legend! It was a musical buffet for the senses! Well done. -- Samm Cooper