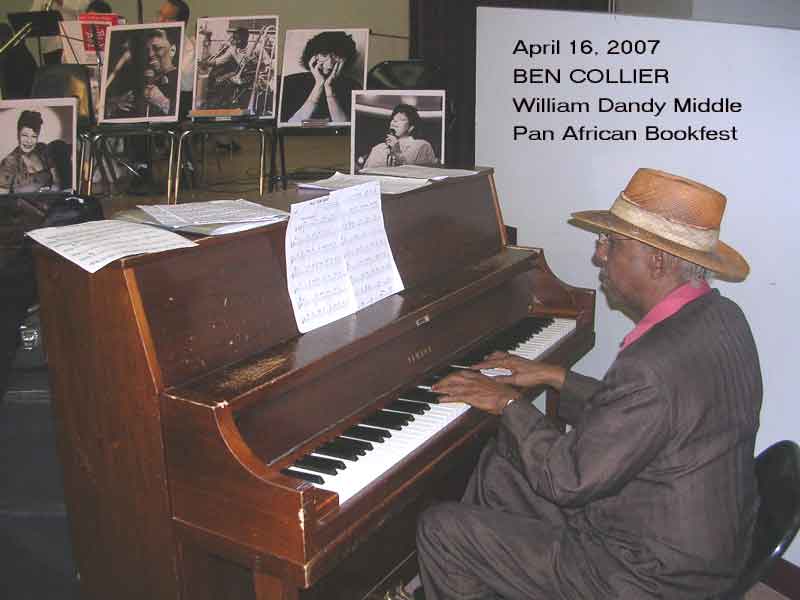 KEYBOARDS & VOCALS
Ben Collier is an outstanding musician and entertainer. His career began in the late 1950's, with the late Larry Williams, He worked with the top R&B recording artists of the late 50's and 60's, including: Joe Tex, Sam Cooke, Jackie Wilson, Jerry Butler, Curtis Mayfield, Huey Smith Clowns, Just to name a few.
In the sixties, while serving his country in the U.S. Navy, Ben performed in his spare time. He excelled on the B-3 Hammond Organ, becoming one of the premiere Jazz organists in the country. Ben played room that featured the top jazz keyboard players like Jimmy Smith, Ramsey Lewis, Gene Harris, Ahmad Jamal, Jimmy McGriff, Don Patterson and Dr. Lonnie Smith.
Ben wrote and recorded "Walk Proud" that was released as a 45, on the Atlantic Records. On the "B" side is "Salute to Black Women" that was the theme song for the first Miss Black North Carolina beauty pageant.
From 1975 to 1985, Ben toured with a trio, duo and as a one-man show, between West Virginia and Colorado.
From 1986, Ben managed and performed at the Nirvana Supper Club, in Greensboro, N.C.
In the nineties, he worked in South Florida on the cruise ship and lounge circuit.
Ben has performed in forty of the United States, and abroad in the Philippines, Japan, Hong Kong, Australia and Spain.
Ben Collier is an entertainer extraordinaire, in the style of BROOKE BENTON, NAT KING COLE and LOU RAWLS.