Hubbard At His Best, October 28, 2001
Reviewer: Kurt Harding "bon vivant" (Boerne TX) - See all my reviews
I have been waiting for the re-issue of SWEET RETURN, for years, and for years, I have haunted the stores and scoured the internet in what had been a futile search. Finally the moment I knew had to come arrived.
I own a number of Freddie Hubbard albums, but I consider Sweet Return to be Hubbard at his best. I first bought it on cassette back in 1983 when it was originally issued, immediately liked it and wore out the tape as the years went by.
Hubbard is ably backed on Sweet Return by jazz giants Lew Tabackin on tenor sax and flute, Joanne Brackeen on piano, and Eddie Gomez on bass. The music ranges from frenetic on Calypso Fred, to smooth and romantic on the jazz classic Misty. My favorites are the title cut, which is a magnificent showcase of Hubbard's virtuosity, Whistling Away In The Dark, The Night Has A Thousand Eyes, and the Brackeen composition, Heidi-B, which showcases her stunning piano play, provides a vehicle for Tabackin to show off on his flute and gives Hubbard a launching pad from which to take us soaring to the musical stratosphere.
Since this CD arrived, I have played it over and over again, enjoying it just as much as I did when I first heard it nearly twenty years ago. This is one CD that belongs in every serious jazz lover's collection.

A 'SWEET RETURN' FOR FREDDIE HUBBARD FANS - I BELIEVE WHEN HUBBARD MADE THIS SESSION HE HAD FINALLY GIVEN UP ON ROCK AND ROLL. HENCE THE TITLE, "SWEET RETURN." IT'S ABOUT TIME SOMEONE FINALLY DUG OUT THESE TAPES AND MADE THEM AVAILABLE AGAIN. A REALLY GREAT SESSION. Submitted by a reviewer in STEPHENVILLE, TX
Happy Birthday Freddie Hubbard

Frederick Dewayne Hubbard was born on April 7, 1938, in Indianapolis, Indiana was first introduced to Jazz by his older brother, Eamon Jr., a piano player who loved Bud Powell. Freddie played the mellophone and trumpet in his high school band and continued his studies at the Arthur Jordan Conservatory of Music with Max Woodbury. While studying Hubbard also performed with a group locally called the Jazz Contemporaries that included Larry Ridley, James Spaulding, Walt Miller and Paul Parker. Also during this time Freddie performed with Wes Montgomery and his brothers who also lived in Indianapolis. The first recording Hubbard played on was 'The Montgomery Brothers and Five Others' while he was still a teen.

Freddie moved to New York when he was twenty in 1958 and began playing with the likes of Sonny Rollins, Eric Dolphy, Philly Joe Jones, J.J. Johnson and Quincy Jones. Hubbard made his first record as a leader in 1960 called 'Open Sesame' with Tina Brooks, McCoy Tyner, Sam Jones and Clifford Jarvis. He followed that by recording on Ornette Coleman's album 'Free Jazz' in the same year. In 1961 he recorded on two of John Coltrane's albums; 'Ole' and 'Africa/Brass'. Freddie also made one of his most popular albums called 'Ready for Freddie' with Wayne Shorter. Hubbard joined Art Blakey's Jazz Messengers as well in 1961 and remained with the band through 1966 appearing on some of their most well known albums including 'Ugetsu', 'Caravan', and 'Free for All'. Freddie was well established already even at his young age and appeared on several legendary records in the 1960s including Oliver Nelson's 'The Blues and the Abstract Truth', Eric Dolphy's 'Out to Lunch', Herbie Hancock's 'Maiden Voyage', Wayne Shorter's 'Speak No Evil' and John Coltrane's 'Ascension'. Hubbard recorded eight albums as a leader and twenty-eight as a sideman during this period.

Freddie continued his success in the 1970s and recorded a series of albums for CTI Records including 'Red Clay', 'First Light', 'Straight Life', and 'Sky Dive'. His album 'First Light' won a Grammy in 1972. In the late '70s Hubbard formed a band with Herbie Hancock, Wayne Shorter, Ron Carter and Tony Williams called VSOP and they released several albums together. Freddie was also featured on Billy Joel's 1979 Grammy winning album '52nd Street'. In the 1980s Hubbard continued to lead his own groups and touring around the world performing with musicians including Joe Henderson, Bobby Hutcherson, Woody Shaw, Benny Golsen, Elvin Jones, Benny Green, George Duke and many more. In the 1990s Freddie began to have issues with his lip that prevented him from playing at the level he and the audience had grown accustomed to but Freddie continued to perform as he could. In 2006 Hubbard was given the NEA Jazz Masters Award from the National Endowment of the Arts. Freddie passed away at the end of 2008.

Freddie Hubbard goes down in history as one of the most important Jazz trumpet players helping to move the music into hard bop and post bop/free. Freddie contributed to several of the most important albums in Jazz history in 1960s and truly was a master of his instrument and the music. Hubbard remains a favorite and idol of trumpet players coming up today and will for a long time.

"Dizzy used to tell me that I am playing too hard. He used to say to not give everything. Miles used to tell me that too."

"Eric (Dolphy) was different. He would get up and practice with the birds in the morning on his flute. I thought that was different because it would be early in the morning and most of the cats were getting home from any jobs that they had at three or four in the morning. Eric was up bright and early."

"I had heard Ornette a couple of times, but I didn't really know where he was coming from until we started the record and it was beautiful, Fred. It opened up my mind." - Freddie Hubbard (Deceased: December 29, 2008)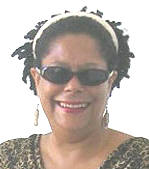 HEAR JOAN CARTWRIGHT'S COMPOSITION "Sweet Return" BY FREDDIE HUBBARD
BUY SWEET RETURN
at www.CDUniverse.com and www.Oldies.com

Majestic!
Each tune on this album is majestic! Freddie's Calypso will makes you want to dance. Joanne's Heidi B, written about her cat, is dynamic. Hubbard takes Erroll Garner's Misty and Mancini's Whispering Away the Darkness other plateaus. Tabackin and Hubbard give majestic solos on Sweet Return! A classic recording we're happy to see back on the rack. Submitted by a reviewer, Atlanta, GA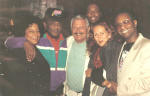 More songs by Joan Cartwright