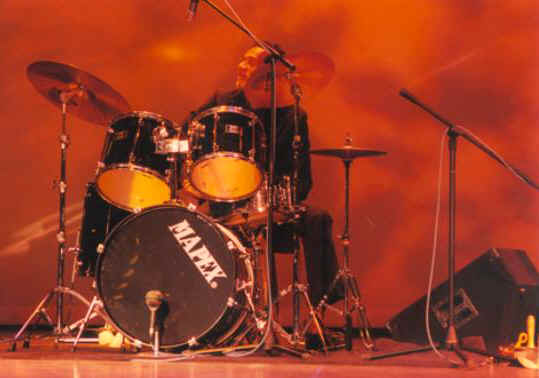 Photo © Richard Johnson
Moss began his formal musical training at the age of six under the guidance of his father who was a musician that left Miami to join the Bessie Smith band and ultimately worked with many noted big bands out of New York City.
In his early days Moss studied piano, trumpet, and alto sax with his dad and private instructors and finally settled down with drums. Since his first official "gig" at the age of twelve he has worked with a wide range of musical groups playing everything from Broadway Show Tunes, Blues, R&B, Brazilian Samba & Bossa Nova, to Fusion Jazz.
Moss has had the honor and pleasure of sharing the stage with noted Jazz Giants such as Dizzy Gillespie, Nat Adderly, Alice Coltrane, Dr. Lonnie Smith, to name a few and has worked with many of the noted jazz artists in the Miami area for the past 25 years.
Moss' pet project today is a project entitled Bright Moments in Jazz featuring his black & white photography of jazz musicians in live performances. This project is now being organized into a traveling exhibition with plans to develop a book of the same title.
Visit: www.movision.com
Email: jazz@movision.com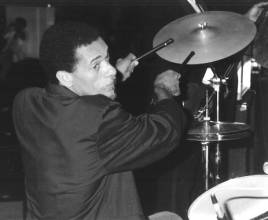 Photo © 1998 Joan Cartwright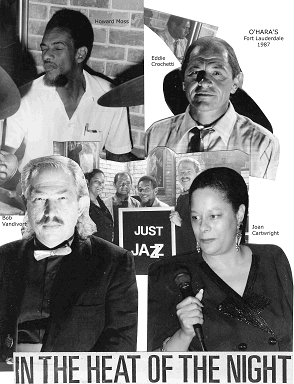 Photo © 1988 Joan Cartwright