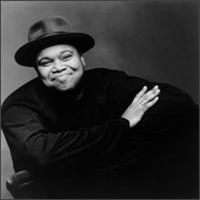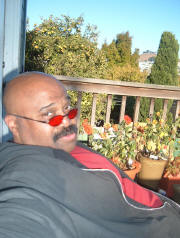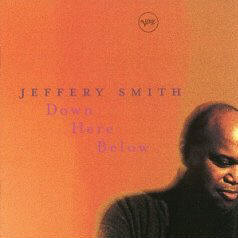 Born and raised in Queens, New York, Jeffery Smith began honing his voice at a very early age, under the influence of his mother, Ramona (a classical singer herself) to whom he dedicated his 1995 debut album (aptly titled) "Ramona", which was produced, and accompanied by the legendary, Shirley Horn, on the Gitane/Verve label.
At the age of 18, Jeffery moved to Los Angeles, where he lived, and worked as a singer/actor/artist (for more than a decade, and a half). He landed several bit parts in television, and film, while performing in the local clubs. In 1980- 81 he starred in the (bi-coastal) production of "Hollywood & Highland" (It was produced on the east coast by the legendary - acting guru - Lee Strasberg, and on the west coast by - mega film producer - Robert Greenhut) for which Jeffery was awarded the coveted 1981 Drama Critic's Award, from Drama Logue Magazine.
Jeffery returned to New York in 1985, where he co-starred on stage in the producer (of "Jesus Christ Superstar", and "Hair") Tom O'Horgan's production of "Capitol Cakewalk", as well as having performed in most of the city's major clubs through 1991.
In the fall of 1991, what originally began as a Paris vacation for Jeffery, ended up being a 7-year stay. After one month he fell in love with 'the city of lights', and decided to stay a while. Within 7 months, he met the renowned French pianist, composer, & bandleader, Claude Bolling, and was immediately signed on as the voice of his big band.
In the six years that followed, Jeffery had recorded 4 albums, and performed 2 world tours with Claude Bolling's Big Band (performing for royalty, and dignitary throughout Europe and Asia). He performed numerous jingles for French commercials (e.g. Carte Noir Coffee, and Hyundai).
In the summer of 1995, Jeffery was signed to (and fulfilled) a 3-album contract with Universal/Verve (all of which, received international critical acclaim). He starred in (and narrated the recording of) Duke Ellington's "A Drum is a Woman" at Paris' Palias Chaillot, Nationale Theatre du France, and co-starred alongside Dee Dee Bridgewater in "Cabaret", and in her "Peace & Love" music video, as well as 3 (Sold Out) concerts at the (world renowned) "Paris Olympia", all of which has established Jeffery Smith as one on of the most revered male jazz vocalists, in the industry today.
JEFFERY'S U.S. debut came in 1998, with his self-produced (2nd Verve) recording, entitled, "A little Sweeter", that featured the brilliance, of the piano genius, Kenny Barron and his trio (featuring: Ray Drummond on bass, and Ben Riley on drums) which earned the highest critical acclaim; Time magazine hailed it as "The most vital albums of the year".
In 1999 Jeffery followed the success, with his (also self-produced) 3rd recording entitled "Down Here Below", that featured jazz diva, Dianne Reeves, and violin virtuoso, Regina Carter, and received equally high acclaim from such magazines as, Jazz Times, Jazziz, Down Beat, and Vanity Fair.
In 2001, Jeffery performed 2 concerts (in homage to Louis Armstrong) at New York's Lincoln Center, with Wynton Marsalis, and the Lincoln Center Jazz Orchestra (as well as in numerous festivals throughout U.S., and Canada).
He recorded 2 songs for a compilation album of Duke Ellington's (never before recorded) music that also features, Freddie Cole, Joe Lovano, Grover Washington Jr., Joe Beck, Joe Locke, for Todd Barkan's 32nd Street Label.
He also co-produced (and performed) the single, "Listen Love" for the Japanese Group "UFO", which is currently a big success in Japan.
This year marks another step in a brilliant career for this amazing singer who has made an indelible mark on the international jazz scene, with his inimitable voice.
In addition to his continuing to perform internationally, Jeffery Smith heads his own Non-Profit, Production Company called, "Tri-Loxodonta, Inc., which produces his Annual, Smitty's Quarry Jazz Festival, at Opus 40, in Saugerties, NY - where Jeffery will be joined by other jazz luminaries as: Regina Carter, Ernie Watts, Pete Levin, Winard Harper, and Chanda Rule.
DISCOGRAPHY:
1994 - "Claude Bolling's Cinema Dreams" (Milan)
1995 - "Ramona" Jeffery Smith and the Shirley Horn Trio (Verve)
1996 – "Les Nuit du les Artist" (Verve compilation)
1996 - "Claude Bolling's Victory Tour" (Milan)
1997 - "Candle Light Dreams - Songs by His Majesty The King of Thailand, as performed by: The Claude Bolling Orchestra (Milan)
1997 -"A Drum is a Woman" - Sung, and narrated by: Jeffery Smith (Milan)
1998 - "A Little Sweeter" - Featuring: The Kenny Barron Trio (Verve)
1999 - "Down Here Below" – Featuring Dianne Reeves, and Regina Carter (Verve)
2001 - "Ellington's Secret Music" – Featuring: Joe Lovano, Joe Locke, Joe Beck, Grover Washington Jr., Freddie Cole (32nd Street Records)
2001 - "Listen Love"– Featured Guest of Japanese, Group Sensation "UFO" (Avex)
2001 – "Jazz For Loneliness" (Korean Verve Compilation) Featuring: Ella Fitzgerald, Sarah Vaughn, Shirley Horn,
2004 "Jazz Singers" (By: Leslie Gourse)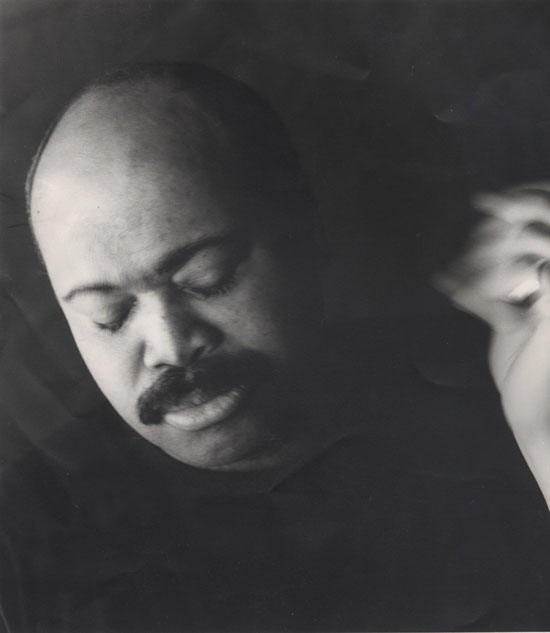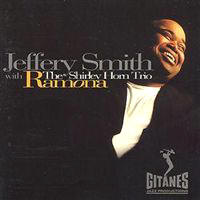 QUOTES:
"As a baritone, Smith has drawn obvious comparisons to Billy Eckstein and Johnny Hartman. But whereas those singers can sometimes sound mesmerized by the sheer resonance of their own vocal cords, Smith has a more nimble sense of phrasing – he's rich yet light, the flourless chocolate cake of a weight watchers dream!" "This may be the most vital album you'll hear this year!" (For "A Little Sweeter", April 20, 1998 – Bruce Handy) TIME Magazine)
"Jeffery Smith has continually reaffirmed a talent and a personality that are exceptional!" (Universal Jazz Magazine 1999)
"There's a buzz about vocalist Smith. His critically acclaimed 1998 debut A Little Sweeter caused some heads to turn, and Down Here below, his latest recording, shouldn't be any different. Smith has quickly become proficient at crafting wonderfully textured pop songs. They stick to you - whether you want them to or not! (Oct. 1999 - Nate Guidry, JAZZTIMES)
"Jeffery Smith stands as a snappy comeback to those who ask if there are any vocalists left who could sing with the same warm, deep-rooted intonation of Johnny Hartman or Joe Williams. And as front man for Claude Bolling's big band, Smith acquired his vocal chops honestly"! (November 15th, 1999 - Drew Wheeler, Amazon.com CD Now)
"Down Here Below" is a diverse and solid set of songs and performances, a vibrant arrangement of "Afro Blue", an exquisite duet with Dianne Reeves, plus stunning versions of two signature tunes written by the great Abbey Lincoln, that establish Jeffery Smith as "the male vocalist to watch!" (1999 – BORDER Books Review)
"Dear Jeffery, I was impressed with your concert. I loved your repertoire and the passion you put in your singing. I felt that your version of "Detour Ahead" was tremendous, one of the best versions of this classic I've ever heard!" (August 14th, 2000 - Jacques Emonds, Program Director, of the Ottawa International Jazz Festival)