Tenor Saxophone, Soprano Saxophone, Flute and Clarinet
High intensity, high drama, high precision.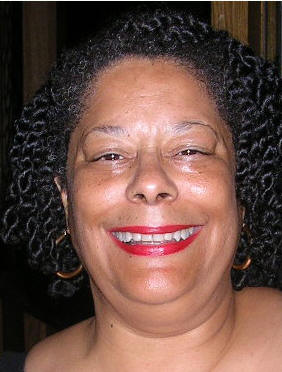 Joan Cartwright first performed with Willie Williams in Philadelphia in 1977, with her Quintet Take Five.
Willie Williams was born on November 1, 1958 in Wilmington, North Carolina. Willie and his family moved to Philadelphia when he was only 6 months old. Raised in the tradition of Philadelphia saxophonists he was performing and recording professionally with local acts by the age of "12". Locally he had become the most talked about youth in many years. Upon High School graduation ( No.1 in his school class ), Willie studied classical saxophone with Marshall Taylor and did extensive performances with many diverse ensembles. Attending the Philadelphia College of the Performing Arts by day, he pursued his passion " Jazz ", by night. Performing with local organ trios including Don Patterson, Groove Homes, Charlie Earland, Trudy Pits, and others. While leading his band in Philadelphia he was discovered by alto saxophonist Bobby Watson. Encouraged to take on New York City, he jumped at chance. He began to perform with Art Blakey, Jackie Byard, Sam Rivers, Young Lions etc. His big break came with " Taylor's Wailers " a Quintet formed by the late drummer Arthur Taylor. During that time he also worked around New York City and toured with Clifford Jordan's Big Band, Mingus Dynasty and a host of others, including a long and fruitful collaboration with T. S. Monk. His most recent sideman endeavor as musical director with the Mighty Pirate Orchestra, lead by Papo Vazquez ,a brilliant Puerto Rican, Philly born trombonist composer and arranger, features him prominently on disc and in live solo context. Willie currently works and records with his own ensembles. After recording 4 critically acclaimed discs as a leader, he has made his mark as an award winning performer, composer ,arranger and teacher.
JOAN CARTWRIGHT's debut CD is also entitled "Feelin' Good" and Joan is one of three singers who recorded "Jazz Ain't Nothin' But Soul" by Norman Mapp. Joe Lee Wilson and Betty Carter also recorded this song. Joe Lee is featured in Joan's book, IN PURSUIT OF A MELODY.