My Life of Travel from Diva JC on Vimeo
Composer of Sweet Return

the title of Hubbard's recording on Atlantic Records with the KOOL JAZZ ALL-STARS of 1983. The band includes:
Freddie Hubbard (trumpet & flugelhorn)
Lew Tabackin (flute & tenor sax)
Eddie Gomez (bass)
Joanne Brackeen (piano)
Roy Haynes (drums)
Watch video and listen to SWEET RETURN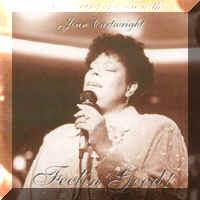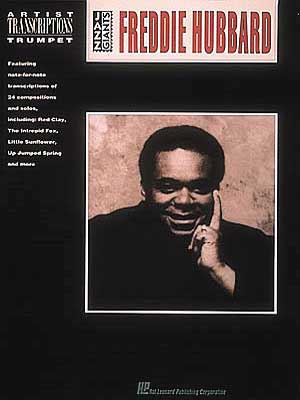 SWEET RETURN is the result of my first piano lesson with legendary pianist GERALD PRICE, who taught me how to resolve from a 13th chord. Price hailed from Wilmington, Delaware, but lived, taught and performed in Philadelphia, PA.
After studying with Pricey for one year, he presented me in concert at a church in South Philly with Don Mosley on bass and Bobby Durham on drums. This was in December 1977.
From there, Philly Joe Jones took me on the road to Baltimore to perform with his ensemble that included Shirley Scott on piano, Arthur Harper on bass and Sonny Stitt on tenor sax.
This is the only entry I've found on the Internet about Gerald Price, one of the greatest jazz piano teachers that ever lived!
Sonny Stitt toured Europe in 1979 with pianist Gerald Price, bassist Don Mosley, and drummer Bobby Durham, though he only made two recordings with this rhythm section, the other of which was a date led by Milt Jackson. The bop giant alternates between alto and tenor sax. On alto, Stitt offers a driving, very bluesy take of "(I'm Afraid) The Masquerade Is Over" and a relaxed Bossa Nova arrangement of Charlie Parker's "Little Suede Shoes." Switching to tenor sax, he delivers a richly textured take of the standard "I Can't Get Started." The leader also composed four of the songs on the date, showcasing Price extensively in the down-and-dirty "Simone's Blues" and delivering an exuberant tenor solo in the up tempo "Streamline Stanley." Perhaps the greatest surprise is Stitt's rare appearance as a vocalist in his upbeat "Back to My Own Home Town." Less then three years before his death, Sonny Stitt was still at the top of his game. ~ Ken Dryden, All Music Guide
Releases
Year
Type
Label
Catalog #:
1983
LP
Atlantic
7801081
2001
CD
Collectables
6182
2005
CD
Atlantic
LP
Atlantic
80108-1
CS
Atlantic
80108-4
CD
Atlantic
80108-2
LEARNING MUSIC FROM GERALD PRICE
Gerald Price taught me all that I know about music. I studied with him from 1976 until I left Philadelphia, in 1982, to move back to New York City, where I performed for two years, until I relocated to Fort Lauderdale, Florida. Gerald's lessons led me to compose over 60 songs, including SWEET RETURN (Atlantic Records 1983) by Freddie Hubbard and the Kool Jazz All-Stars of 1983.
Price gave his students invaluable insight into chord progressions and melodic structure. Other students of Gerald Price are Bernard Samuel, Uri Caine and Pieces of a Dream.
When I enrolled in Music 101 at LaSalle University, my professor realized that I already knew and understood the basics of music. Prof. White said, "Ms. Cartwright, don't bother coming to classes. Stay home and come for the final in June." This is what I did and I got 99 on the final, all from what Gerald Price taught me. Besides learning music theory from Pricey, I learned how to write effective lyrics.
Lyrics by Joan Cartwright to songs by Gerald Price
Blues For Val
Love For Our Children
Wandering Through