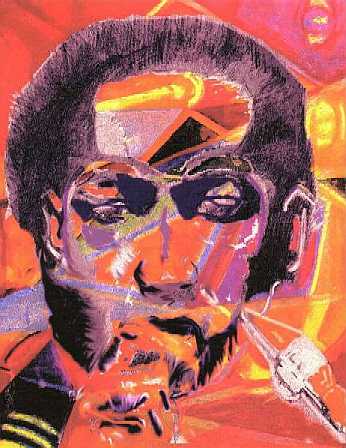 Ascension, part 1
Ascension, part 2
Recorded June 28, 1965 - N.Y.
Freddie Hubbard - trumpet
Dewey Johnson - trumpet
Marion Brown - alto sax
John Tchicai - alto sax
John Coltrane - tenor sax
Archie Shepp - tenor sax
Pharaoh Sanders - tenor sax
McCoy Tyner - piano
Art Davis - bass
Jimmy Garrison - bass
Elvin Jones - drums
John Coltrane: ASCENSION (Impulse!)
THE MAJOR WORKS OF JOHN COLTRANE (Impulse!)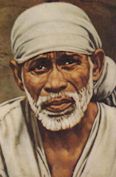 Gurur Brahma, Gurur Vishnu, Gurur Devoh Maheshwara
Guru Sakshat Parabrahmah Tasmai Shree Guru Veh Namah!
You are yourself the creation of Truth, in fact one with Truth. Self confidence is the main thing. One who is self-confident also has confidence in Self.
Always remember Supreme is within. Know the Supreme Self. Through Him you can know yourself easily and properly as a being in Him. You cannot know yourself but through the Love which is He. You are not chemicals, you are the Temple of the Divine. Body or mental chemistry may break down, but chemistry of the Spirit is untouchable. There is only one substance, constantly changing form. He is both within and without, giving you life and loving you constantly. You are pregnant with Him. You are full of Him. Let this consciousness dawn upon you from within.

Who are you? You are a helpless being. Hold fast to Baba.

You have come with mind, senses, desires and attachments. You shall have to give something to them. If you stop giving, they will revolt. Follow your desires. Do not force them into a special pattern. Neither resist nor indulge. The ego keeps you apart from Mahanam (God's Name within). Your ego, that is, suppose whatever you do you say, "I am doing". Don't go pretending to be the doer. Shake off the sense of ego and be a servant of God, and you will feel His Presence. Everything is being done by Him through you.

It is only your individual sense, your ego, that shuts out the awareness of constant communion with God. You are born with Mahanam (God's Name) within. His Name is your own being. You are His Temple. But, with birth you forgot, forgot your true nature, your divine nature. As the veil of ego evolves in your mind, your awareness of God disappears.

Source: www.shirdibaba.org
Since December 2005 to the present, Thursday September 30, 2010, nearly one-half million people have made their ascension. In the Tsunami, 250,000, ascended. During the Pakistani earthquake, yester-day(10/8/05), 30,000 ascended.
The Earth is cleansing herself. I AM grateful to be alive and well and living on dry land. I call on the MIGHTY I AM PRESENCE for those left homeless by Hurricanes Katrina and Rita, and by the other catastrophes around the globe, to find comfort in home and hearth, and for those who have ascended to find the DIVINE LIGHT of their souls.
Sincerely,