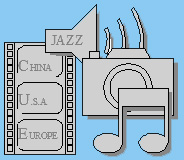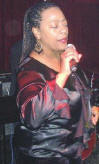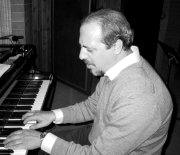 Sicilian pianist, composer, arranger Giovanni Mazzarino, was born May 26, 1965, in Messina. At 5 years old, he began playing piano, without instruction. He demonstrated a remarkable musical talent. From 1973 to 1975, he played classical music but abandoned that for Swing. In 1986, he pursued courses in orchestration in Perugia, he performed at the Festival Umbria Jazz with excellent reviews.
In 1990, his collaboration with important musicians began. Italian musicians include Enzo Randisi. Between 1990 and 1991 Mazzarino worked with dell'Orchestra Sicialian Jazz, making two tours for the Agency promoting Jazz Music of the Maximum Theatre of Palermo.
From 1992, Giovanni worked as a leader and sideman with many Italian and foreign musicians touring with Franc Cerri, Low Gianni, Enzo Randisi, Enrico Rava, Flavio Boltro, Gege' Telesforo, Joan Cartwright, Joy Garrison, Hal Crook, Mike Goodrick, Bob Mover, Maximum City, Maurizio Giammarco, Mark Murphy, Eddie Henderson, Lester Bowie, Eliot Zigmund, Dusko Goykovich, Silvia Droste, Kurt Rosenwinkel, Valery Ponomarev, Bucky Pizzarelli, Tony Scott, Randy Brecker, Steve Grossman, Tom Kirkpatrick, Erwin Vann, Tom Harrell etc.
In 1990, he recorded his first CD, with the extraordinary participation of Flavio Boltro, one of the best European soloists. "SILENCE PLEASE" on Splasch Record, received great reviews. In 1993, "JAZZ ITALIAN ALL STARS" he performed at the International Festival of the Republic of San Marino, recording live with LINEN PATRUNO and ROMANO MUSSOLINI. In 1994, he recorded "THINKING MILES" for the Ram Record with the Ettore Fioravanti.
In 1995, he accompanied singer Joan Cartwright (USA), making five tours in Europe and recording a CD "FEELIN' GOOD" (Modern Times) for which he was the musical director. From 1997, he worked with the Conservatory of Caltanissetta Armonia and Pianoforte Jazz. In October 1997, he presented a new CD - Giovanni Mazzarino Trio "REMEMBER MILES" for Anaglyphos Record. In May 1998, he did an international tour with Randy Brecke; and a CD "LIVE AT BRASS JAZZ CLUB". Randy Brecker & Giovanni Mazzarino Trio performed for Brass Group Records. In November 1998, he toured Italy with his "EAST QUARTET" featuring Eddie Henderson, Mike McGuirk and Eliot Zigmund. In March 1999, he released the CD, Giovanni Mazzarino Quartet "PLAYS BALLADS" (Philology). In March 2000, he made an Italian Tour with TOM HARRELL.
He is the founder and director of www.accademiamusicalesiciliana.com