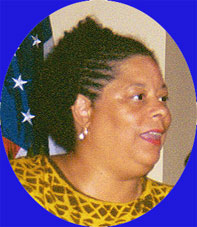 Welcome to our website where you'll find GaiaNews to soothe your soul and Gaia Glitta to spark your interest.
This column is in response to email from cyberfriends.
"Has anyone else noticed how much we are becoming like nuns? Not that it's bad :)"

#36 - SEXUAL ENERGY
Pink, Lavender - Peach
Nature: Integrative
Sexuality is an integrative tone that blends passion and creativity, using itself wherever and however necessary to fuel and promote the creative vision of source. The application of unity, sexuality always promotes growth, expansion and movement in expression as the vibration of sexuality underlies and influences, through its nature, all evolutionary expression.
INTIMACY
Close contact with a friend is considered intimacy. Lovers talk about lots of things outside of lovemaking. Generally, they are inseparable, rambling on about events past. After several days and hours of conversation, fatigue sets in and they need to rest, away from each other, released of the "obligation" of speech.
Austerity has had its place in the growing up of humanity. Going without is the pinion of the Piscean Age. Notice how teenagers, today, believe they are entitled to have any and everything.
We've make the Quantum Leap into the Aquarian Age. Bad luck is history. Our solar system has entered Gaia Mind. We are in a new dimension of existence and have phantom pains of past lack that we need to eradicate from our memory banks in order to fully enjoy the Life we have inherited from the Goddess.
We need communication and confirmation from each other. It's who we are. We're social creatures. Read any Astrology analysis of Aquarius to get the picture of where we are as a species, in this time.
You support humanity because you love people. This puts you in your element at a gathering of familiar faces or in a street crowd of unmet friends. You network like crazy to get what you need, but also for the sheer pleasure of making those connections. Your career will blossom. Whatever you call your art will take a quantum leap. Your hobbies draw interest, leading you to hook up with kindred spirits. Wherever you happen to be, you'll find common ground, pitch a big tent on it and throw a party. See
horoscope-aquarius/message/1672
horoscope-aquarius/messages/1643?thread
The discourse above resulted from the following entries I read online. I've removed the person's name so as to protect their identity and privacy.
As a contemplative priestess I find that regular periods of silence and fasts of many kinds aid me in my work. I take "news" fasts, "television" fasts and "internet" fasts as well as the more traditional fasts involving consumption of food and drink. Practicing celibacy can be a wonderful spiritual tool as well. A period of silence is a fast as well. It helps to quiet the body, mind and spirit in order to enable us to receive messages and do the work of Goddess.
Has anyone else noticed how much we are becoming like nuns? Not that that's a bad thing :)
It's interesting that you ask about the Silence. My husband and I have done this exercise for a day to a weekend. We found it very interesting and also liberating to try to communicate to each other without speech. I encourage others to do this as well. Many Shamanic practices call it "Entering The Silence". If you are willing, try this and share your experiences with us when you can. (And, if he does something you don't like you can always hit him. :)